You have equipped yourselves with the necessary tools to carry out your design process. From a mechanical pencil through to complex modelling and analysis software we have all the tools we need. Or do we? Every project you do is unique and every practice has different workflows, different requirements and different expectations.
Have you ever been disappointed with the features that are available to you in your software package? Do you ever think you spend too much of your time repeating the same process?
Don't accept mediocrity.
At Merchant Eldred we can help you to implement the enhancements that you are striving for.
Software customisation and add-in development
Software is great, but sometimes it doesn't do quite what you want it to. We can create custom add-ins, post-processing methods and customised workflows to help you work as efficiently as possible.
Here is a case study on our work to create a Scheduling Tool which works seamlessly with Microsoft Excel to create the data output that you wish was available natively within Revit.
Complex Geometry
Rationalisation of complex geometry is the key to producing something which lives up to your aesthetic aspirations for a project but which meets the budget and is buildable. The best example of this will always be Sou Fujimoto's Serpentine Pavilion, for which Harriet was the lead structural engineer in 2013. Read our case study to find out more.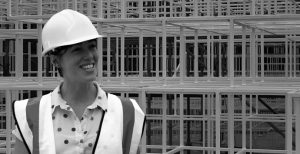 Revit content creation
Whether you are a designer or a manufacturer, using or supplying good quality content libraries for use within design is key. We have significant experience in creating native Revit content to fit every conceivable requirement.
Read more about Revit content creation.